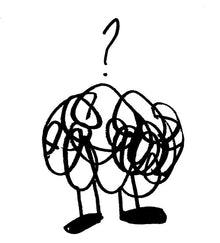 FREQUENT QUESTIONS & ANSWERS
Please find some of the most frequent questions our customers have asked. If you have any more questions or comments, please contact our customer service team.
01

Do I need to be registered in Bobo Choses online store to make a purchase?
No, you can also place your order as a Guest.

02

What does a BOBO CHOSES account allow me to do?
You will have access to a menu with options including a wishlist, orders, refunds, gift cards, and personal details.


03

I have forgotten the password to my BOBO CHOSES account. How can I get a new one?
Enter to the log in section, and click on the "FORGOT YOUR PASSWORD" option. Type your email address to receive a password reset link. If you are experiencing any difficulties, please contact customerservice@bobochoses.com

04

Can I change or cancel my order after placing it?
At the moment once an order is placed there is no possibility to modify it, please contact us immediately after placing your order via customerservice@bobochoses.com and our Customer Service team will inform you if it is possible to cancel your order. Note that we can not assure that the cancellation can be effective. During sales or launching periods, our response can be slightly delayed.

05

How will I know if my order is being processed?
You will receive an email once your order has been shipped. All products are subject to availability, if they are not available we will contact you as soon as possible.

06

Can I return my order? Of course. You have 30 days to return it from the day you receive the order. Bear in mind that there are some items that cannot be returned due to sanitary reasons. To obtain further information of the return process please go to RETURNS

07

How do I return an order placed as a Guest?
On the section RETURNS, at the top of the page you will find 2 fields that you must fill in with the order number and your email to request your refund. You will also find detailed information on how to proceed depending on whether you are inside or outside the European Union.

08

What should I do if I have a defective item that was purchased from a retailer?
You will need to contact the retailer so they can provide a solution according to their policies. They will get in contact with us if they need our assistance.

09

How can I get in touch with BOBO CHOSES' Customer Service:
Email: customerservice@bobochoses.com
Telephone:  00 34 936 073 752
Whatsapp: 00 34 648275671

Customer service Opening Hours (CET timezone):
Monday to Thursday 8:30 am – 5 pm,

Fridays 8:30 am – 2 pm
Want to know more about Bobo Choses?